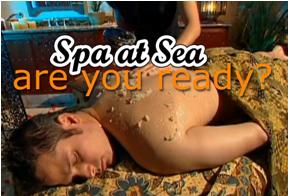 The Onboard Spa by Steiner (www.OneSpaWorld.com) will be conducting interviews throughout the world during the month of September. They are recruiting for Hairstylists, Personal Trainers, Massage Therapists, Beauty Therapists, Nail Technicians, Acupuncturists, and Receptionists.
Steiner Leisure is a cruise line concession that is partnered with more than a dozen different cruise lines, including Carnival Cruise Lines, Princess Cruises, Holland America and Royal Caribbean International.
To be considered for an upcoming interview, interested candidates need to contact a Regional Manager in their area, as detailed on their website. Here are the upcoming interview dates for September 2013.
September 2: Dusseldorf, Germany
September 2: Cape Town, South Africa
September 3: Dresden, Germany
September 8: London, UK
September 8: Leiden, Netherlands
September 8: Edinburgh, Scotland
September 9: Antwerp, Belgium
September 14: Namibia, South Africa
September 15: Brisbane, Australia
September 16: Widnes, UK
September 22: Exeter, UK
September 23: Melbourne, Australia
September 23: Buenos Aires, Argentina
September 27: Adelaide, Australia
September 30: Widnes, UK