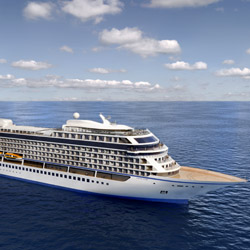 Last year Viking Cruises announced the launch of a new small-ship ocean cruising division, scheduled to begin with the maiden season of Viking Star in spring of 2015, and featuring Baltic and Mediterranean itineraries. And in 2016, Viking Star will be joined by two sister ships, Viking Sea and Viking Sky.
Each ship will house a theater for production shows and cabarets. Viking Cruises have chosen Mertz Productions to create their entertainment vision, bringing a fresh and innovative approach to the guest experience. The casting services of RWS and Associates will be holding auditions in New York City on select days in November.
Viking Cruises is seeking strong singers who move well and dancers who sing well.
See below for audition dates and times.
Location: Pearl Studios "500"
Address: 500 8th Avenue, 4th Floor, New York City
Date: November 12, 2014
Time: Female Singers Audition at 10:00am
Time: Male Singers Audition at 2:00pm
Date: November 13, 2014
Time: Male and Female Dancers Audition at 10:00am
For more information visit RWS & Associates website.