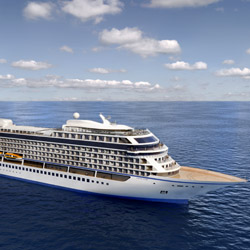 Viking Cruises offers both river cruises and ocean cruises. In May 2013, the company announced the launch of a new small-ship ocean cruising division, scheduled to begin with the maiden season of Viking Star in spring of 2015, and featuring Baltic and Mediterranean itineraries. And in 2016, Viking Star will be joined by two sister ships, Viking Sea and Viking Sky.
The Viking Star is the first of four new ships to be launched between 2015 and 2018. Each ship will house a theater for production shows and cabarets. Viking Cruises have chosen Mertz Productions to create their entertainment vision, bringing a fresh and innovative approach to the guest experience.
Viking Cruises is seeking strong singer/actors who move very well and dancer/actors who sing well for three new main stage shows, cabarets, and other entertainment moments. Performers will also be cast in a variety of cabaret shows onboard.
Selected singers will be able to flow seamlessly between standard Musical Theatre fare, and Pop/Rock, and have a developed legit sound. Dancers should have knowledge of jazz, lyrical, and ballroom with strong technical skills. First date of rehearsals will end January 2015 or beginning of February 2015 with contracts ending July or August 2015.
See below for audition dates and times. Please choose one of the following to attend:
Location: Spotlight Dance Studio
Address: 7751 Kingspointe Pkwy, Suite 102, Orlando, Florida
Date: October 26, 2014
Time: Singers sign in at 9:30am; Auditions 10am to 1pm
Time: Dancers sign in at 2:00pm; Auditions at 2:30pm to 6:00pm
Date: October 27, 2014
Time: Dancers sign in 9:30am; Auditions at 10:00am to 2:00pm
Time: Singers sign in at 1:30pm; Auditions at 2:00pm to 4:30pm
For more information visit www.vikingcruisesauditions.com