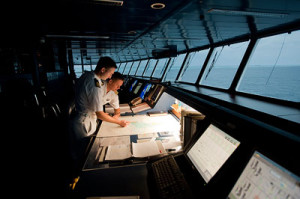 Have you ever thought about working on a cruise ship as a deck, engine, or electro-technical officer? Warsash Maritime Academy in the UK will be holding their annual Careers Open day on Friday, January 22, 2015.
Warsash Maritime Academy's open days aim to give visitors an insight into what a career in the maritime industry has to offer, and the training programmes necessary to become qualified as a ship's navigation, engineer or electro-technical officer.
Cadets under training will also be on hand to share some first-hand experiences of the career that they have chosen. A number of their training facilities will be open and visitors will be able to tour the campus, attend presentations, watch fire-fighting demonstrations and survival at sea talks.
Many of the major British shipping companies and recruitment and training representatives currently recruiting cadets and crew will be there to give information about the career opportunities they offer.
Representatives from Carnival UK, Princess Cruises, Viking Recruitment, Clyde Marine Training and Chiltern Maritime will be attending the Career Open Day. Attendees will have the opportunity to get more information about Cruise Line Sponsored Cadetships.
For more information about the Career Open Day, visit Warsash Academy's website.