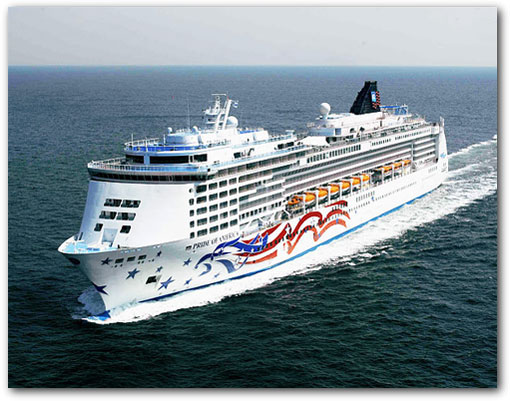 Norwegian Cruise Line has a number of cruise ship job fairs across the United States, scheduled during July 2016. They will be recruiting for employment on their Pride of America cruise ship.
Norwegian Cruise Line is currently looking for energetic, hospitality-minded professionals with both recent and relevant experience in one of the following categories:
Assistant Waiter
Assistant Cook
Bar Waiter
Laundry Personnel
Restaurant Steward
Stateroom Steward – Hotel Room Housekeeping
Utility Galley (Dishwasher)
Utility Hotel (Janitorial/Housekeeping)
Photographer
Their private recruitment events offer the opportunity to learn about embarking on a lifestyle changing career aboard the Pride of America. Here are the dates of their upcoming events.
July 12, 2016 – Dallas, TX
July 12, 2016 – Washington, DC
July 14, 2016 – San Antonio, TX
July 19, 2016 – Fort Lauderdale, FL
July 26, 2016 – Orlando, FL
July 26, 2016 – Reno, NV
To attend, candidates must complete an on-line application prior to attending the event. Candidates whose backgrounds match the requirements of current vacancies will get a private invitation to attend the event and meet with a Norwegian Cruise Line Holdings Recruiter.
During the private invitation only session, you will get to learn about shipboard employment. This will be immediately followed by a personal one on one interview.
Since Pride of America is a US-flagged cruise ship, she is required to carry a US crew. Here are some important requirements for all applicants:
Be at least 18 years of age
Have a GED or High School Diploma
Be a US Citizen or Permanent Resident Alien
Be legally authorized to work in the U.S. and qualify for a U.S. Coast Guard Merchant Mariner Credential (MMC) as well as a Transportation Workers Identification Credential (TWIC).
Pass Physical Exam/Drug Screen
Have a Reasonably Clear Background
Please note:
– The doors will be closed and no entry once the presentation begins.
– It is only necessary to attend one presentation.
– Bring an Updated Resume, Smiling faces and Hospitality attitude!
To apply, visit the Norwegian Cruise Line employment pages and follow the "Positions Available" link and then, "View Jobs".