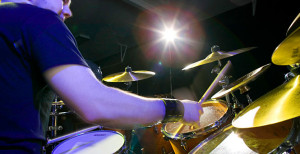 Carnival Cruise Line will be recruiting Musicians on May 20, 2017. They will be holding open call auditions and an invitation only audition in Nashville, Tennessee.
Carnival Cruise Line is casting for Country Duo, Cover Band, Horn Section, Rhythm Section, Guitar Soloist, Piano Bar Entertainer, and Vocalists. All applicants should be familiar with a broad range of contemporary musical styles and be experienced with a high level of proficiency with their chosen instrument. Strong sight reading and the ability to "play by ear" are both important.
Location: Black Bird Studios
Address: 2806 Azalea Pl, Nashville, TN
Date: Open Call Audition May 20, 2017
Time: Sign in 1:30 to 2:00pm (Registration after 2:00pm won't guarantee a spot. Spots are limited, arrive early to sign up).
To apply for the invited call, please visit the Carnival Entertainment website and use the online Audition Application. Once they review your application, they'll confirm your attendance to this invited call via email. Deadline to apply for this audition is May 15, 2017.
Prepare and download your audition material from the Carnival Entertainment website:
Updated: May 3, 2017