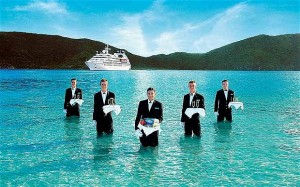 Seabourn will be holding a hospitality recruitment event on April 19, 2017 on the Seabourn Quest whilst she is in port in Lisbon, Portugal from 9:00 to 15:00 hours.
If you are interested in developing your career in hospitality with a multi-award winning ultra-luxury brand and are interested in attending this event, please send an email to careers@seabourn.com including your cv and mention in the subject line: Seabourn Quest recruitment event.
If you are selected to attend this event, you will receive a communication from Seabourn with an invitation detailing further information. The dress code is business casual.