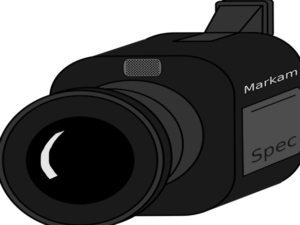 Most cruise ship jobs in entertainment require the applicant to audition, but the cost of travel makes that option impractical for some job seekers. Fortunately, many cruise lines offer the opportunity for applicants to apply through a video submission.
Advantages of Video Submission Auditions
Submitting an audition video or demo reel is not only cost-effective, but allows you to market yourself even when there isn't a live audition close to where you live. Attending an open call audition may not be practical due to travel costs and time. Additionally, a demo reel can show a casting agency your strengths, abilities, and your personality. Furthermore, some cruise lines may request a demo reel prior to inviting the potential candidate to an audition in person.
What to Include in a Demo Reel
A demo reel is a collection of your best work (or the work you are capable of doing), showing your style, versatility, and range of genres as well as the depth of your technique.
Your demo reel should start with a few seconds of your personal information such as your name and a couple of head shots. Next, lead with your best quality clip (consider that some agents may stop watching if they don't like the first clip). In total, use between two and five recent clips, including a text line that indicates the performance and/or genre. End the demo reel with another few seconds of your personal information, including how to contact you (email address and/or phone number).
Choose recent clips from past performances that that exhibit your stage presence, personality, versatility, skills, energy, and experience. Ensure that clips always start and end on a shot of you, and not others on stage with you. If you don't have the skills to put together a professional demo reel, get assistance from someone who does.
Although there is varying advice as to how long a demo reel should be, it's probably best to keep the video under three minutes. Too short and it doesn't showcase your talent enough, but too long may be result in boredom.
Furthermore, follow any detailed guidelines that are requested by a casting agency or cruise line's website. This may include length of audition video, video footage displaying specific content, what to wear, etc.
If you lack professional clips, consider creating your own clips. For dancers, this may mean choreographing sets with other dancer friends that showcase you as the star as well as demonstrating your partnering skills. This "fake" footage can be used until you have real clips from actual jobs.
Disadvantages of a Video Audition
Some casting directors may have reservations about hiring solely from an audition video because the video may not be a true representation of the applicant. There is a chance that the applicant has manipulated their video to make themselves seem more skilled, but in reality, they lack the ability to perform. Also, the absence of a live studio audition may make it difficult for the casting director to see the applicant's ability to learn new choreography quickly or dance within a group.
How to Use Your Demo Reel
Once you have a demo reel, it's time to put it to work. For starters, upload your demo reel to YouTube and/or Vimeo. That way your demo reel is always available to be seen online. Additionally, include a link on your resume or in correspondence with recruiters.
You will also want to have your demo reel saved as a compressed file, making it easy to send or attach in an email. Do not send your demo reel on a CD or flash drive since recruiters are reluctant to view them in this format due to viruses.
When sending a demo reel also include your resume, a head shot, and a cover letter expressing interest in the company you are applying to. The cover letter could be written in the body of an email. You should be clear that you would love the opportunity to audition in person and look forward to meeting them for an interview.
How to Follow Up on a Video Submission
After sending your demo reel or audition video, it is important to follow up with an email or phone call, just to confirm that the company or agent received your materials. This phone call or email is a way to reintroduce yourself.
The audition process can be disappointing and filled with rejection even for those that are very talented. Creating an effective and professional demo reel coupled with perseverance and a bit of luck, and you just may be successful at getting hired for a job on a cruise ship.