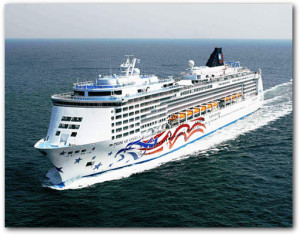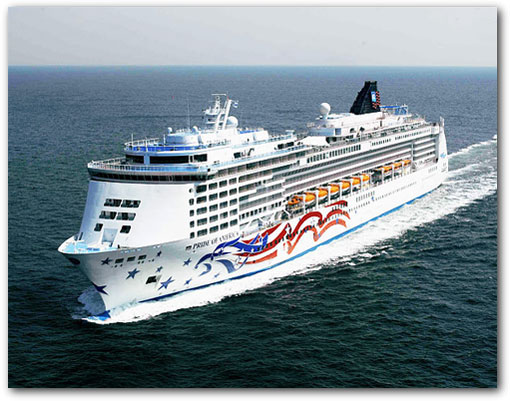 Norwegian Cruise Line has a number of cruise ship job fairs across the United States, scheduled during March 2018. They will be recruiting for employment on their Pride of America cruise ship.
Norwegian Cruise Line is currently looking for energetic, hospitality-minded professionals with both recent and relevant experience in one of the following categories:
Asian Cuisine Sous Chef
Assistant Chief Butcher
Assistant Waiter
Assistant Cook
Bar Waiter
Broadcast Technician
Entertainment Technician – Audio/Stagehand
Laundry Personnel
Restaurant Steward – Busser/Server
Stateroom Steward – Hotel Room Housekeeping
Utility – Janitorial in Galley and Hotel
Their recruitment events offer the opportunity to learn about shipboard employment and a lifestyle changing career aboard the Pride of America. Following an information session there is an opportunity to have an interview. Here are the dates of their upcoming events.
March 1, 2018 – Jacksonville, FL
March 6, 2018 – San Diego, CA
March 6, 2018 – Denver, CO
March 8, 2018 – Las Vegas, NV
March 8, 2018 – Kansas City, MO
March 13, 2018 – Mobile, AL
March 13, 2018 – Pensacola, FL
March 14, 2018 – Biloxi, MS
March 15, 2018 – Baton Rouge, LA
March 15, 2018 – Nashville, TN
March 20, 2018 – Phoenix, AZ
March 22, 2018 – Albuquerque, NM
Candidates may complete an on-line application prior to attending the event. Since Pride of America is a US-flagged cruise ship, she is required to carry a US crew. Here are some important requirements for all applicants:
Be at least 18 years of age
Have a GED or High School Diploma
Be a US Citizen or Permanent Resident Alien
Be legally authorized to work in the U.S. and qualify for a U.S. Coast Guard Merchant Mariner Credential (MMC) as well as a Transportation Workers Identification Credential (TWIC).
Pass Physical Exam/Drug Screen
Have a Reasonably Clear Background
Please note:
– The doors will be closed and no entry once the presentation begins.
– It is only necessary to attend one presentation.
– Bring an Updated Resume, Smiling faces and Hospitality attitude!
For more information about where these recruitment events will take place, visit Norwegian Cruise Line's employment pages.