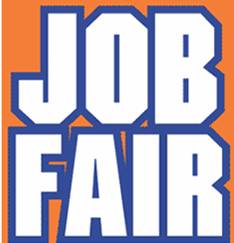 Job fairs and career events provide an excellent opportunity for job-seekers to meet employers and recruiters. There are job fairs that feature a variety of industries and there are specific career events catering to the cruise and maritime industry.
Having direct contact with people that are responsible for the human resources of a cruise line or the chance to meet authorized hiring partners that recruit on behalf of the cruise lines is beneficial to landing your dream cruise job.
Depending on the structure of the career event there may be an initial information presentation followed by one-on-one interviews. Other recruiting events may be less structured with representatives available to answer questions, but without any formal interviews.
The bottom line is it's a great occasion to network, collect contact details of cruise line recruiters, discuss available cruise jobs, get answers to your questions and possibly have an interview. Remember to bring multiple copies of your resume and good luck.
Here are the dates and times of some upcoming Job Fairs and Career Events.