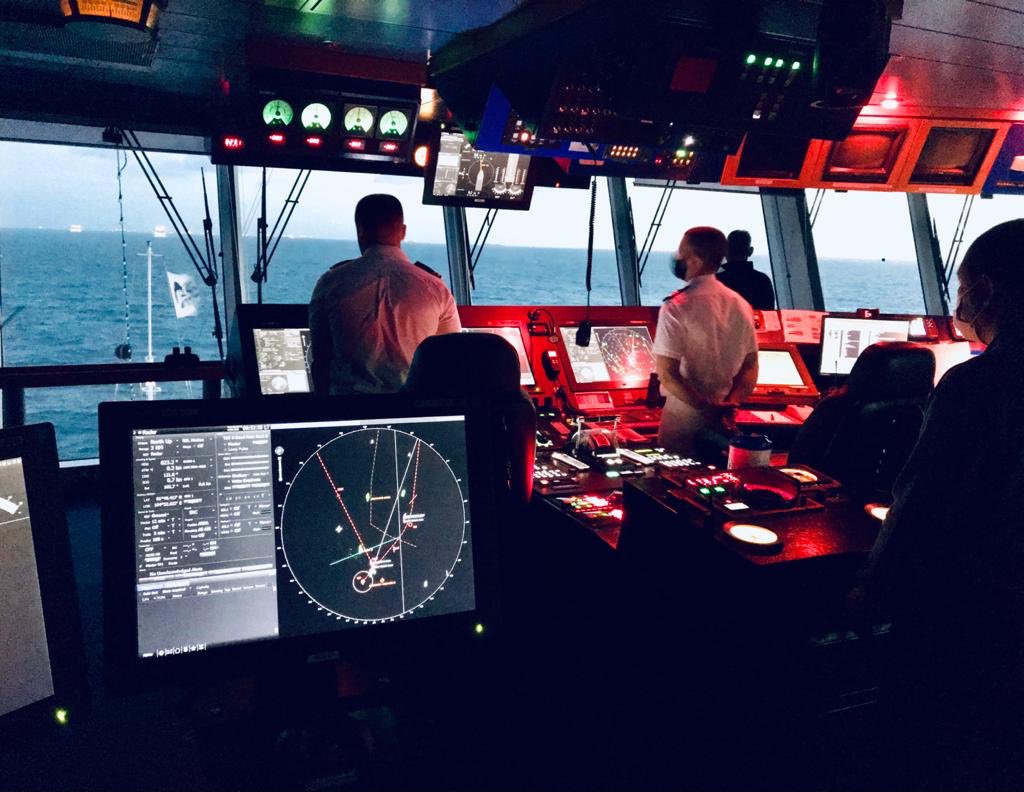 Hundreds of cruise ships around the world still have officers and crew onboard. Why are officers and crew still onboard cruise ships during a pandemic and what are they doing? Get to know what type of cruise ship jobs are required onboard when there are no passengers and what life onboard actually looks like.
What is Minimum Non-Operational Manning?
Many cruise lines have chosen to keep their cruise ships in a warm layup scenario so that they will be able to put them back in service quicker than if the ships were in a cold layup scenario. Cruise ships are not like airplanes that can be parked and left unmanned. Therefore, there is a minimum number of crew that are required to work onboard during this non-operation time of the cruise industry.
The International Maritime Organization adopted resolution A.1047(27) for Minimum Safe Manning. It notes that safe manning is a function of the number of qualified and experienced seafarers necessary for the safety and security of the ship, crew, passengers, and property. It is also dependent upon size and type of ships as well as conditions relating to training, hours of work and rest, occupational safety, health and hygiene, medical care, and the proper provision of food.
During this non-operational period while most of the cruise industry is on pause, there is still a requirement for cruise ships to be manned. Minimum Non-Operational Manning (MNON) takes into account a need crew to be onboard during the period where the cruise industry is in pause. Officers and crew continue to maintain cruise ships while the world waits for the industry to begin cruising again. In fact, many cruise ships have undergone wet docks and dry docks during this time as well.
Cruise Ship Jobs During a Pandemic
Besides deck and engineer officers and crew to maintain the ships, there are dozens of other officers and crew that are still working onboard. Everyone still needs to eat, have laundry done, and have access to medical care. Administration staff still need to look after finances, paperwork, IT support, and crew welfare. Apart from the Deck and Technical teams, here are some of the other cruise ship jobs that are still working onboard:
Hotel Manager
Chef
Cooks
Buffet Server
Buffet Steward
Dishwasher
Galley Steward
Bar Manager
Bartender
Laundry Master
Cabin Steward
Public Area Steward
HR Manager
Crew Manager
Doctor
Nurse
Computer Officer
Administration Officer
Throughout the cruise industry pause, officers and crew continue to sign contracts to work on specific ships and for a specified period onboard. New crew join ships (joiners) and crew that have completed their contracts (leavers) get repatriated back home. Although work and life onboard are different than it would be with passengers, there is still plenty to do and the shipboard family continues to be strong.
Cruise Ship Captains and Officers on Instagram
During the cruise industry pause, it's been entertaining and informative to follow some Captains and Officers on Instagram. Many of them share behind the scenes photos and videos of life onboard. Princess Cruises' Captain Tony Ruggero has posted numerous photos and videos on Instagram that shows what it's like during this period while he has been onboard in Asia. In contrast, Captain Kate McCue posts from Celebrity Edge in the Caribbean. Here are some other Instagram accounts to follow, as well.
@captain_tony_ruggero (Princess Cruises Captain)
@captaintimstringerr (Princess Cruises Captain)
@denismariner (Princess Cruises Deck Officer)
@captainkatemccue (Celebrity Cruises Captain)
@Captainl3o (Celebrity Cruises Captain)
@RachelMayAtSea (Celebrity Cruises Chief Officer)
@ericatsea (Holland America Captain)
@symenvdveen (Holland America Safety Officer)
@captaingusandersson (Royal Caribbean Captain)
@torolsen20 (Royal Caribbean Captain)
Posted March 2, 2021