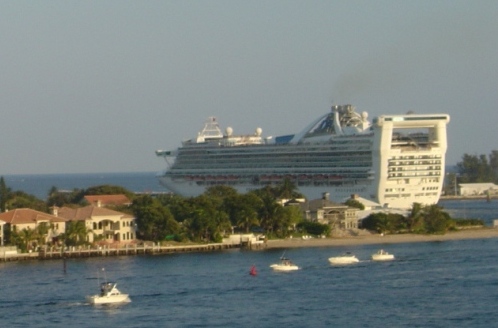 Initially, it may seem easy to complete online applications and send out a slew of resumes. But, then time goes by and you still haven't been hired. The cruise industry is a highly competitive industry for getting a job, with cruise line recruiters receiving hundreds of applications daily from applicants around the world. What is the best way to apply for cruise ship jobs?

The Cruise Job Application Process
There's more to the cruise job application process than just sending out your resume. How do you get the attention of a cruise line recruiter? How long does it take to get a cruise ship job? Furthermore, how do you make sure that you don't get scammed by a fraudulent recruiter?
One place to start is with our Cruise Line Employment Information pages. These pages give an overview of each cruise line as well information on how to apply for cruise ship jobs with their company. Additionally, many cruise lines use a global network of hiring partners to assist in their recruitment needs.
Also keep in mind that many cruise lines use concessionaires to recruit and employ staff in select departments onboard such as positions within Gift Shops, the Casino, Photo Department, and the onboard Spa.
Many cruise lines, hiring partners, and concessionaires have online application forms for interested candidates to complete. Some of these forms may instruct you to attach your resume. Alternatively, some companies ask you to email your resume.
Types of Cruise Ship Jobs
One of the biggest mistakes that cruise job seekers make is to send out a generic resume without stating the job they are applying for. Don't assume that an employer will choose the job you are most suited for based on your resume. You need to apply for a specific cruise ship job with a customized resume and cover letter that shows you are the best person for that job.
So, which cruise ship job are you most suited to? Think of a cruise ship as a floating resort hotel. You will find similar departments and jobs on a cruise ship as you would find in a resort hotel on land. These departments include Housekeeping, Food and Beverage, Guest Services, Boutiques, Entertainment, Spa, Technical, and a few others.
After choosing which cruise ship job you are best suited for, you need to understand how each cruise line recruits for the position you are interested in. Click one of the following links for more information on how and where to apply for specific cruise ship jobs.
Cruise Ship Jobs in the Hotel Department
Cruise Ship Jobs in the Entertainment Department
Cruise Ship Jobs in Marine and Technical Operations
How to Apply for River Cruise Jobs
Cruise Job Resumes and Cover Letters
To capture the attention of a cruise line recruiter, your resume and cover letter must stand out from other job applicants. Regardless of how much experience you have or how enthusiastic you are to work onboard, if you can't promote yourself through your resume and cover letter, you won't even get an interview.
Each cruise ship job that you apply for needs a customized resume and cover letter. You need to make a memorable first impression in order to entice the recruiter to want to learn more about you. You want to identify your strengths and relevant skills immediately as well as state a strong career objective that clearly focuses on the position and company you are applying for.
Use a variety of keywords to highlight your experience, skills and accomplishments, but be aware of the format that you use in order to provide the best visual impact. Keep in mind that your cover letter is used to introduce your resume and to provide information that may not be found in your resume.
That is your opportunity to explain why you want to work for the cruise line you are applying for, showcase your knowledge about their company, and convey to the recruiter that you understand about cruise ship life.
Once you have applied for a job, don't assume that you will get called right away, if at all. Follow up is what separates those that get hired and those that don't. Applicants should contact the recruiter via a phone call or an email to confirm that their resume has been received. Further follow up should also be done every two to three weeks until you are given an interview.