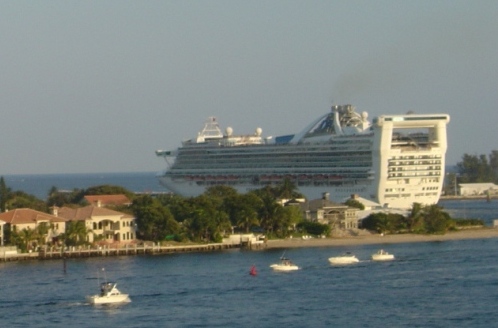 The cruise industry is a highly competitive industry for getting a job, with cruise line recruiters receiving hundreds of applications daily from applicants around the world. Initially, it may seem easy to complete online applications and send out a slew of resumes. Then time goes by and you wonder why you haven't been contacted. What is the best way to apply for cruise ship jobs and improve your chances of getting hired?
Application Process – Follow my Cruise Ship Job Guide for step by step instructions on how to get hired on a cruise ship. Understand how and where to apply for a cruise ship job based on the position you are interested in.
Cruise Ship Employment Scams – Get to know some common cruise employment scams, why do you need to be worried, and how can you avoid being scammed?
Cruise Line Employment Info – There are more than 90 cruise lines and river cruise companies that offer job opportunities on board their ships. Click on any of the cruise lines to find links on how to apply for a cruise ship job with them.
Directory of Authorized Hiring Partners – Choose from a list of 80+ countries where cruise lines have recruitment partners. This global directory only lists the agencies that are AUTHORIZED by the cruise lines.
Cruise Ship Concessionaires – These companies, known as concessionaires (or concessions) sell services and products on board cruise ships in such departments as the Casino, Gift Shops, Spa, Photo, and Medical. These cruise line business partners also independently recruit, train, and schedule their staff on board the ships they operate on.
Entertainment Agencies and Hiring Partners – While some cruise lines recruit in-house for entertainment positions, others use hiring partners and casting agents.
Cruise Ship Auditions and Events – Throughout the year cruise lines, colleges, and casting agents hold career events, job fairs and auditions. Many jobs in the entertainment department require applicants to attend an audition. Whereas some colleges and cruise lines host career events that may offer opportunities for an interview.
(Updated January 29, 2019)