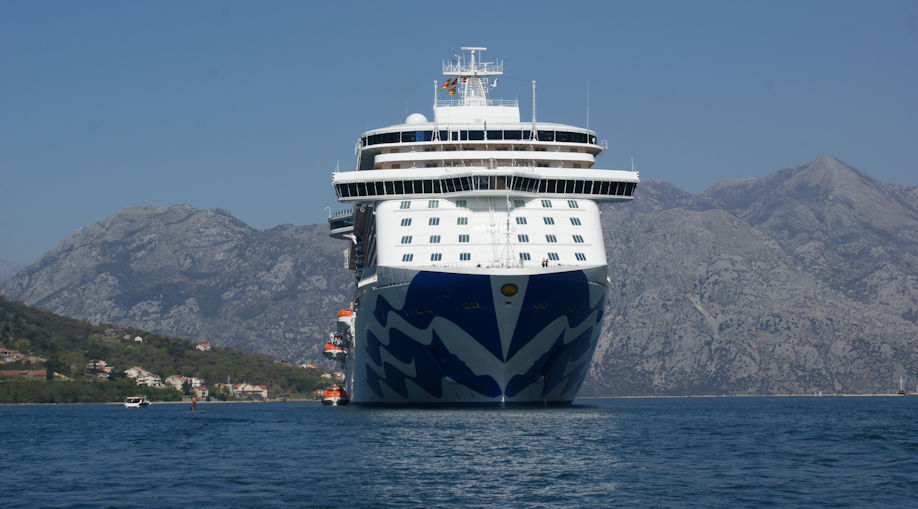 Princess Cruises operates a modern fleet of 18 cruise ships with four new ships slated to debut between 2020 and 2025. They sail to more than 150 itineraries and to more than 300 ports.
Princess Cruises started out in 1965 with one ship and has grown into one of the biggest cruise lines in the world. The company became a recognized brand as a result of the "Love Boat", a television series that ran in the 1970s, introducing millions of viewers to cruising. It was filmed using Princess Cruises' vessels.
Since 2003, Princess Cruises has been part of Carnival Corporation & plc. Other brands that operate under Carnival Corporation include Carnival Cruise Line, Aida Cruises, Costa Cruises, Holland America Line, P&O Cruises, P&O Cruises Australia, Cunard Line, and Seabourn.
Princess Cruises' latest ship, Sky Princess debuted in October 2019. They will welcome Enchanted Princess in June 2020 and Discovery Princess in 2021. The Golden Princess and Star Princess will leave the fleet in October 2020 and November 2021 respectively (to be transferred to P&O Cruises Australia). Additionally, Princess has two LNG ships ordered and scheduled for delivery in 2023 and 2025.
Today Princess Cruises is a brand that offers facilities and activities for a variety of demographics including couples and multigenerational family cruising. All their ships have extensive youth and teen facilities and programming with the exception of the Pacific Princess which only offers youth programming when 20 or more children (aged 3 to 17) are cruising on a specific voyage.
Princess Cruises is also known for their exceptional guest service. In fact their CRUISE credo and customer service training program, launched in 1996 is the longest running such program in the industry. The CRUISE acronym stands for Courtesy Respect Unfailing in Service Excellence and this guiding philosophy strives to empower all of their officers and crew to be Consummate Hosts.
Princess Cruises' employment pages can be accessed through the links below. Princess Cruises has a global network of International Recruitment Partners that assist with hiring around the world. Only use the agencies and concessions authorized by Princess Cruises to apply for a job with them.
Cruise Line Website: www.princess.com
Employment Pages: www.princess.com/careers
Princess Cruises Recruitment Partners: https://www.princess.com/careers/shipboard-cruise-jobs/how-to-apply/
Cruise Jobs (Entertainment and Youth): https://princesscruisesentertainment.com
Cruise Jobs (Casino): https://www.oceancasinojobs.com/
Cruise Jobs (Hair, Spa, Fitness): https://onespaworld.com
Cruise Jobs (Art Auctioneer): https://www.parkwestgallery.com/art-auctions
Updated: December 15, 2019