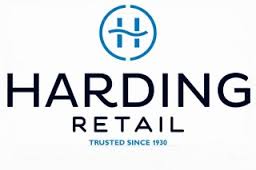 Harding Retail is the second largest onboard retailer, with a portfolio that includes nearly 200 shops on 57 cruise ships. They work in partnership with 18 of the world's top cruise lines including P&O Cruises, Cunard Line, Royal Caribbean, Azamara Club Cruises, Oceania Cruises, Regent Seven Seas Cruises, Crystal Cruises, and Fred Olsen Cruise Lines.
In the late 1980's Harding introduced shops on board cruise ships through a series of partnerships (including the contracts for Fred Olsen in 1992, P&O in 1999, Cunard in 2002, Crystal Cruises in 2005, and Seabourn Cruises in 2009).
Harding Retail hires creative, energetic and passionate people and they provide on-going training and development, offering opportunities for career progression.
The size of their shops varies greatly. Some ships have one shop with one manager whilst their larger ships can have more than 16 shops with teams of 30+ colleagues. Harding recruits Sales Assistants, Trainee Managers and Managers.
Managers oversee the sales, operations, personnel and merchandising of the stores. They train, counsel and motivate colleagues. They are responsible for planning and marketing promotional events, inventories and all administrative functions. They also process shipments, display all merchandise based on presentation guidelines and implement visual directives.
Sales Assistants play a big part in ensuring the shops meet sales targets, not least by providing the customers with an outstanding level of customer service – which means identifying their needs and responding to them quickly.
To apply for a shipboard position, visit the Harding Retail website and complete their online application.
Website: www.hardingretail.co.uk
The following are their physical addresses:
Harding Retail (UK Office)
Avonmouth Way
Avonmouth
Bristol, BS11 8DD
UK
Phone: (+44) 0117 982 5961

Harding Retail (US Address)
PO Box 246210
Hollywood, FL 33024
USA
Phone: (+1) 954 652 8900
Harding Retail (Australia Office)
Suite 9; Level 10; 189 Kent Street
Sydney, NSW 2000
Australia
Phone: (+61) 0290 118 099